Personal Drug Test Kits
Want to make sure you're clean before your drug test? We have a variety of personal drug tests to help boost your confidence.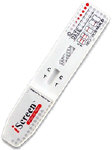 The Instant Drug Screen Dip Card tests for only one toxin of your choice. The dip card is a fast visual, competitive panel immunoassay that can be used for the simultaneous, qualitative detection of multiple drug metabolites at specific cutoff levels in human urine. Instant urine drug testing is still by far the fastest and easiest way to perform drug testing on individuals. Advantages of instant dip and read urine cards are: superb quality, quick accurate results, numerous panel configurations, great detection time lines and LOW COST!
---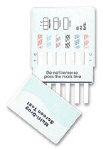 The 6 Panel Drug Test Kit is a simple and affordable way of testing yourself. Using this remarkable new 6 Panel drug testing kit, you can make sure that your system is free of all toxins and take the actual drug test with confidence.
Marijuana
Cocaine
Methamphetamine / amphetamines
Opiates
Benzodiazepine
Oxycodone
---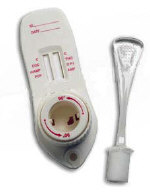 OrAlert saliva drug test is a simple drug screening technique that is difficult to tamper with as the donor if the saliva sample remains under observation, thereby ensuring accurate and reliable results. It is less intrusive method of drug testing compared to a urine drug test and is superior in quality compared to an ordinary oral swab drug test. Furthermore, a saliva drug test most accurately detects recent drug use. The OrAlert drug testing kit is capable of detecting six drugs and drug categories in the donor's saliva. This remarkable kit can now be ordered online.
No need for urine collection
Avoids gender-specific collection issues
Test for 6 drugs
Eliminates collection site costs
Helps eliminate adulteration
Results in 10 minutes
Easy to use
No dropper or collection vials needed
---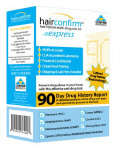 HairConfirm™ Hair Drug Test, the perfect drug testing solution for parents gives you the peace of mind that you can monitor your teen for possible drug use with one simple test every 3 months. The kit comes complete with sample collection and overnight shipping materials, to provide you with the fastest turnaround time in Hair Testing. Results are available in just 3-5 business days!
Get accurate results in 24 to 48 hours in the privacy of your home with our Home Hair Drug Testing Kit. This drug test kit uses a simple, in-home hair sample collection. Hair testing is the most accurate and effective method of finding users of drugs of abuse. Using a small sample of hair cut at the scalp, hair analysis evaluates the amount of drug metabolites embedded inside the hair shaft.