How to Pass a Saliva Drug Test
Mouth swab drug test is based on immunoassay method. When you consume drugs, the drug metabolites disperse throughout the body. Drugs present in the oral sample compete against its relevant drug conjugates.
In mouth swab test, you need to hold the test sponge between the tongue and upper palate. As the test sponge softens, you have to press the test sponge amid the tongue as well as teeth, so that the sponge gets soaked completely. You need to hold the sponge in your mouth for about three minutes.
Mouth swab drug test will not indicate the levels of drug present in the sample. To check the concentration of the drug, you can check the specimen with gas chromatography (GC) method. At the same time, if the outcome of mouth swab drug test is negative, it does not mean that the specimen is free from drug use. Drugs can be present in specimen, but the concentration might be below the cut-off level.
Benefits Of Saliva Drug Testing
You do not have to submit urine sample for this drug test. You can observe the sample and results yourself, which is not possible in other drug tests. You can perform mouth swab drug test anywhere and at anytime. Moreover, it gives immediate and accurate results.
You can even perform mouth swab drug test at home, as you do not need additional equipment or special training to perform this test. The mouth swab drug test kit comes with entire testing equipment, needed for testing.
The cut-off levels for different drugs for mouth swab drug test are as per the levels determined by FDA. For opiates, the cut-off level is 40 NG/ML, for amphetamine, it is 50 NG/ML, and for marijuana drug test, it is 12 NG/ML.
In case of Phencyclidine, the cut-off level is 10 NG/ML, for Cocaine it is 20 NG/ML, for Methamphetamine, it is 50 NG/ML and for morphine the cut-off, level is 40 NG/ML.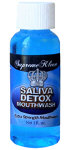 Saliva Mouthwash mouthwash effectively cleanses toxins from your mouth. More Info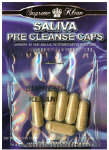 Saliva Pre-Cleanse Capsules Use these pre-cleanse capsules if you have high toxin levels... More Info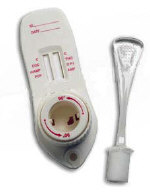 OrAlert Saliva Drug Test A a saliva drug test kit is a clean and easy drug test. More Info